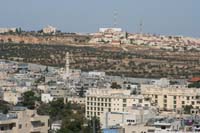 The foreground is Bethlehem.
On the far side of the Wall
is Bethlehem's land,
along with an Israeli
Settlement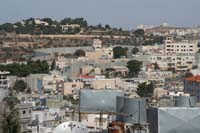 In the center is the Rachel's Tomb
Area, completely encircled by the
Wall in order to prevent Palestinian
access to the Holy Site.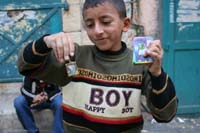 A boy on the street
of Bethlehem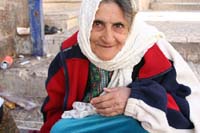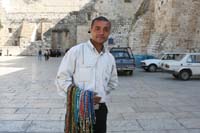 This is Basom. He is a vendor
in Bethlehem and does
not have enough work, due
to the dwindling tourism
because of the Wall's
enclosing the town.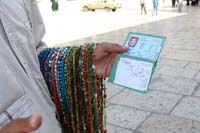 Basom showed me his 'green ID'
(Israeli'scitizens are blue) which means
that he cannot travel or leave without
a permit and is severly restricted
in his movement.